Conceptum Toolbar

Functionality turned into personal design
Conceptum Toolbar is a modular system for the workspace with almost unlimited possibilities. A flexible concept that, not only reduces the need for desktop space, but also provides a more adapted function and better ergonomics. The basis of Conceptum is a stable toolbar rail for desk screen, wall or post mounting that is supplemented with a large selection of accessories. Accessories that offer the freedom to create a personally designed workplace.
Conceptum Toolbar is available in black, white, and silver.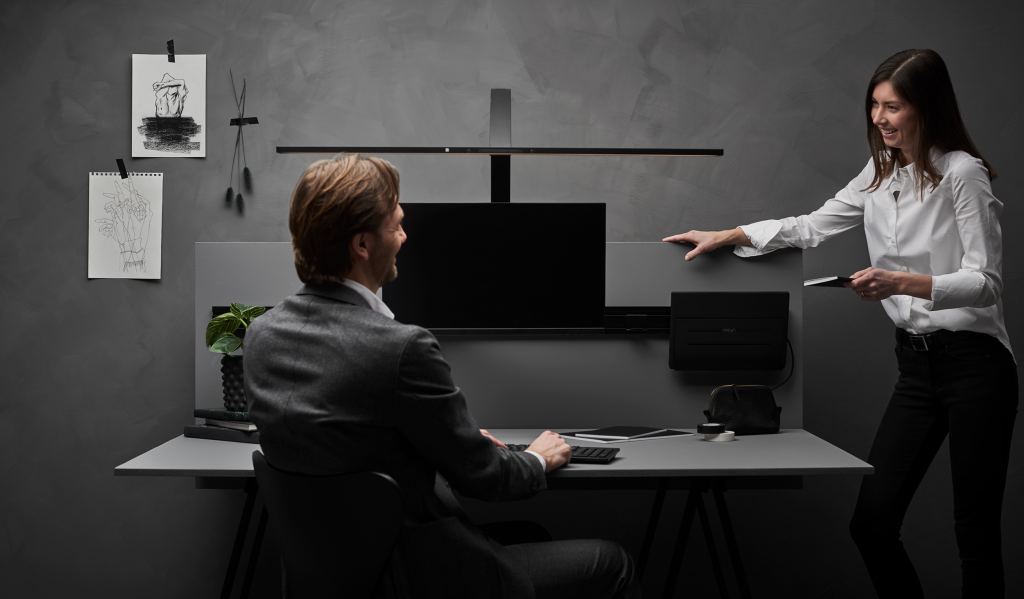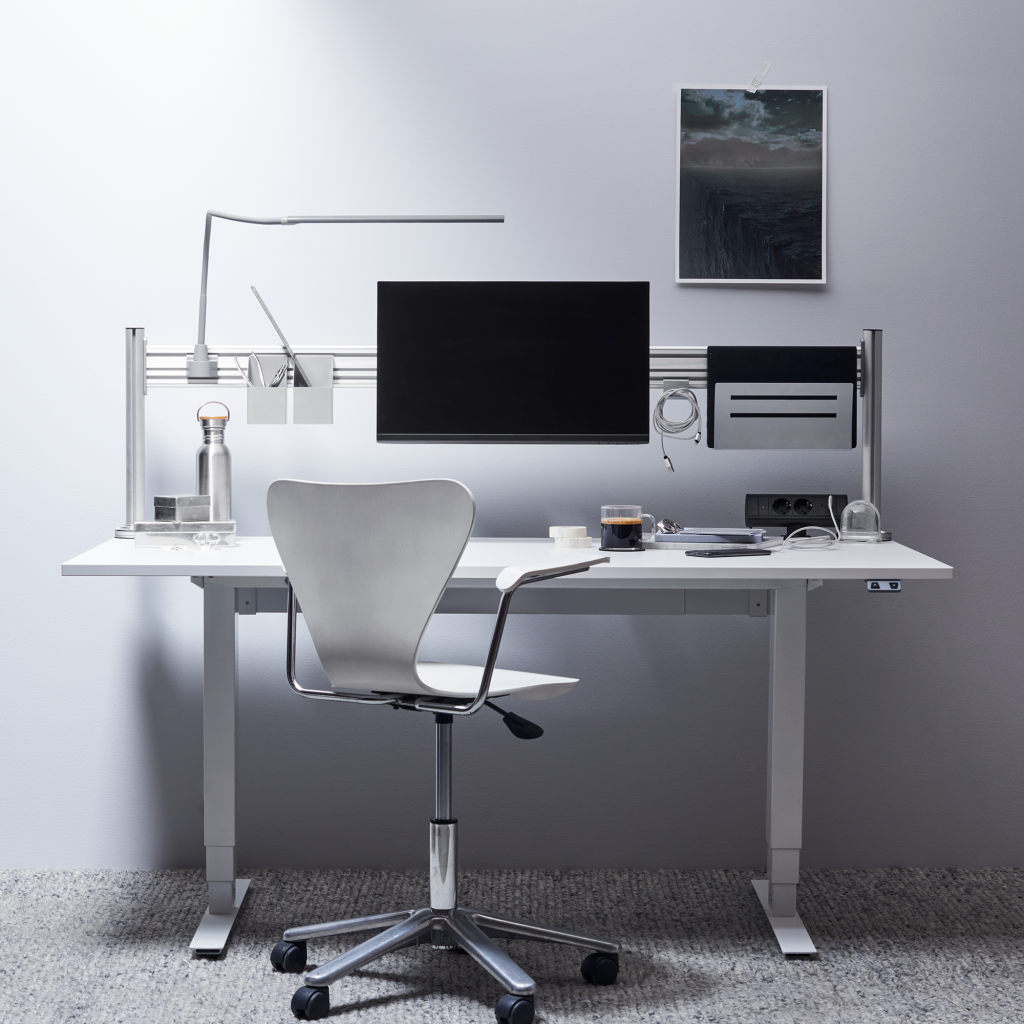 CONCEPTUM FREE-STANDING PROFILE
Free-standing and robust toolbar rail for post mounting, which can be both expanded and reduced as needed. Also suitable for mounting several monitors.
CONCEPTUM FOR DESK SCREEN

Toolbar for both surface-mounted and integrated mounting in desk screens. Mounting strip with front panel for easy installation with hidden screws.
IT'S ALL IN THE DETAILS
A rail makes no difference. It is the accessories that do. With Conceptum Toolbar's large selection of accessories, there are endless possibilities to choose accessories that create a personally designed workspace, both functionally and aesthetically. Choose everything from monitor arms and smart lighting to stylish shelves, pen cups or laptop holders. Accessories that create a well-thought-out and optimised work surface down to the smallest detail. Exactly the way you want it.
RIGHT ACCESSORIES FOR YOU
Product specifications
---
For the entire Conceptum range and more product info, see our web shop, where you will find:
User manuals

3D models

Drawings




...and much more.
Download images
---
High resoultion images. No editing/retouch allowed without permission. Copyright Kondator 2021.
Find a dealer
---
Click here to send us an email and we get back to you as soon as possible with the closest point of sales
I am a Kondator dealer
---
Click the link to login to our webshop or send an e-mail to order@kondator.se
To become a dealer, fill out the new dealer application on our website.